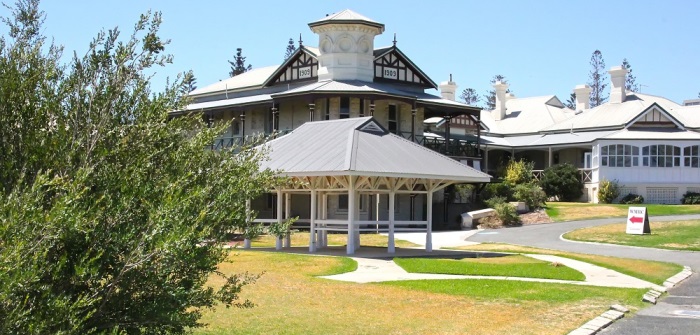 In collaboration with Built., the Arbor Centre recently successfully relocated a mature Norfolk Pine as part of the works undertaken at the Wearne Cottesloe site of Curtin Heritage Living.
The project involved the relocation of a mature Norfolk Pine, which had been located within construction boundaries for new works. If left in place, it would have been compromised, as well as causing operational issues for the Built team.
The Arbor Centre's role
The Arbor Centre is Western Australia's go-to company when it comes to carefully and expertly relocating mature trees. We have decades of experience in relocating many different types of trees and boast hundreds of successful past projects.
The Arbor Centre has the expertise to inform and support both the planning and decision-making process, when relocating large mature trees. This includes the ability to foresee any critical considerations and the long-term viability of large-scale mature trees, once relocated.
Transplanting mature trees successfully takes significantly longer than many realise. It involves comprehensive planning and consulting work that takes many months. Each tree must be carefully prepared, well before the proposed relocation date.
The Arbor Centre were engaged on the project months in advance, to produce all necessary pre-transplant reporting for Built. This included the establishment of tree protection zones, rootzone impacts, footing methodology and matters related to meeting the Australian Standards.
Norfolk Pine Relocation
The Norfolk Pine was prepared on-site beginning in May of this year. The tree was regularly monitored to ensure that it was in the ideal state for relocation and would survive the process.
The operation took place on the 29th and 30th of September 2020. Initially, the root ball was extracted, and a specialist frame structure was applied around the base of the tree. The following day, the tree was carefully lifted from its location, utilising an 80-tonne slew crane and was loaded into a truck to be transported up the hill to its new home in line with other large Norfolk Pines within a verge-based line.
In conjunction with Built., the Arbor Centre will continue to care for the tree on site for the next seventeen months, to ensure that it remains healthy and thrives. In addition, the Arbor Centre's Consulting team will continue to provide advice and inputs to help the tree thrive for many years to come.