Residential Reviews from our Clients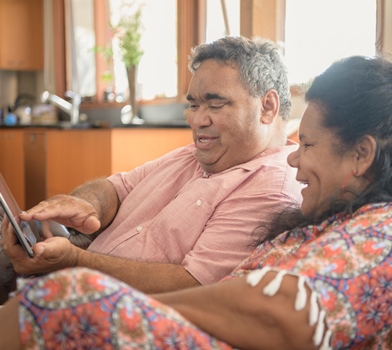 We're always delighted at the number of positive reviews and testimonials we receive each year from residential clients who appear to be very happy with the standard of our work and standards of our customer service.
We don't take this lightly and as they say, your client feedback says everything about you as a business. Likewise, we treat any complaints in a sensitive manner. Thankfully, these are very rare.
Feel free to read what our residential clients think of us below…
If you've recently used the Arbor Centre for tree services at your residential property and have been happy with the way our teams have conducted their work, be sure to leave a review on our Google Reviews area by typing 'Arbor Centre Perth' into Google (or another Search Engine) and then looking at the right hand side of the page to access our Google Business information.
I just wanted to say a massive thank you for the amazing job the guys did at our place in West Leederville last Thursday. As always they were punctual (despite us not being), hardworking, engaging, extremely competent / knowledgeable and cleaned up after themselves. We're always recommending you guys because you're phenomenal at your job. Please thank the team again on behalf of us. They're a top bunch of guys!
"We cannot recommend the Arbor Centre highly enough. The most outstanding features of dealing with this company include the timely manner with which the work was quoted and carried out; the punctuality of the crew to commence the work; the knowledge and skill with which the work was completed and the professional care of our beautiful tree. All members were as accommodating as possible with regard to leaving the mulch and making sure that any logs left (at our request) were of a manageable size. The Arbor Centre won the quote from two other companies and the level of professionalism was faultless."
"Absolutely professional. Arrived on time, thoroughly inspected tree and was extremely helpful. Highly recommend."
"Amazing, from start to finish. Two messy old trees growing through an old picket fence totally removed with absolutely no damage and the area left neat clean and tidy. Highly recommend you contact Arbor Centre before anyone else if you have trees that need attention. We were so happy with our quote we didn't need to waste our time comparing and the job was done way sooner than we expected."
"Outstanding people with excellent understanding of felling very large trees. I have a beautiful garden full of large trees, that attract very tuneful birdlife. The Arbor Centre has looked after them wonderfully for a very long time. The team are exceptional. I finally decided to take down 2 very large trees probably 40 metres tall, maybe bigger. They did an amazing job. Their attention to safety procedures demonstrated the professionalism of the Arbor Centre. But also importantly was my request to move the birds nests to other trees. Each one was assessed & my request respected. It was an extremely difficult job & their determination to complete it & finish was outstanding."
"I cannot say enough for their professionalism, personal approach & committment to excellent delivery."
"Arrived exactly on time, walked through job with whole team to confirm requested work, offered advice and alternatives, all done and thoroughly cleaned up in a couple of hours. The team were polite, friendly, professional and efficient. Job done. Thankyou."
Get in touch
If you'd like to find out why we're known as an 'Arbor Centre of Excellence', please get in touch…… you can speak with one of our Sales Team on 08 9359 9300 or contact us by completing your details on this Enquiry Form.