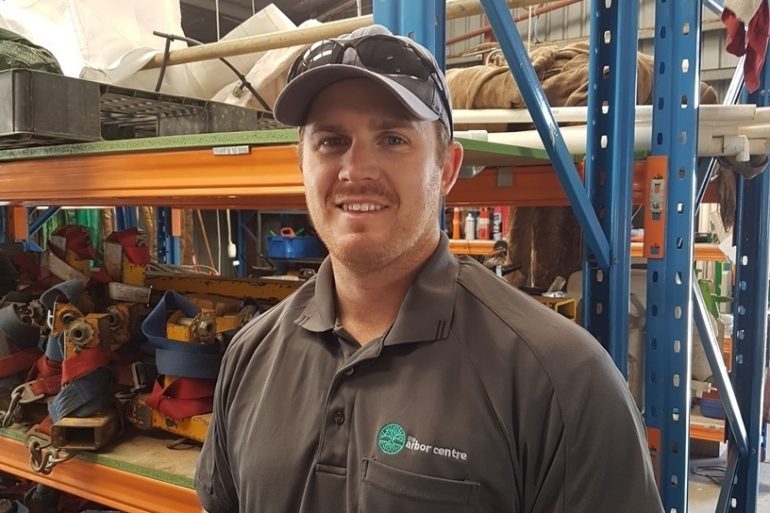 The Arbor Centre is delighted that long standing Green Surgery Operations Manager Callan Fitzgerald has recently taken up the post of leading the Green Surgery Team.
Callan's appointment as Head of Green Surgery sees him taking over from Ryan Lovatt who held the post until late last year.
The Green Surgery team comprises qualified and trained arborists teams who work with residential and commercial clients to help address common issues associated with the aesthetics and general management of trees along with tree pruning/canopy management. All work undertaken is in line with the Australian Standards (AS 4373 and AS 4970).
This appointment reflects the Arbor Centre strategy of promoting from existing talent where possible, providing opportunities for personal and professional growth. The company has also recently strengthened its Sales Team with Simon Shaw (Sales Executive) and Katie Constantino (Sales Administrator) moving into their new roles.
Rob Bodenstaff (Managing Director) commented "Having someone with Callan's broad experience and skills makes the natural progression into this role fantastic for us.. and for him! He's demonstrated that he has the professional qualities and customer service skills to take the Green Surgery team to the next level, and that's what we're optimistic he can help deliver. Callan has a great working relationship with the existing crew and I know he's looking to build on that. He has hit the ground running and is keen to make a few changes and improvements to help us grow further".
For further information on how the Arbor Centre helps Local Government, Developers, Landscape Architects and other Contractors achieve best value for money for tree related activity, please call one of our Sales Team on 9359 9300 or get in touch today.