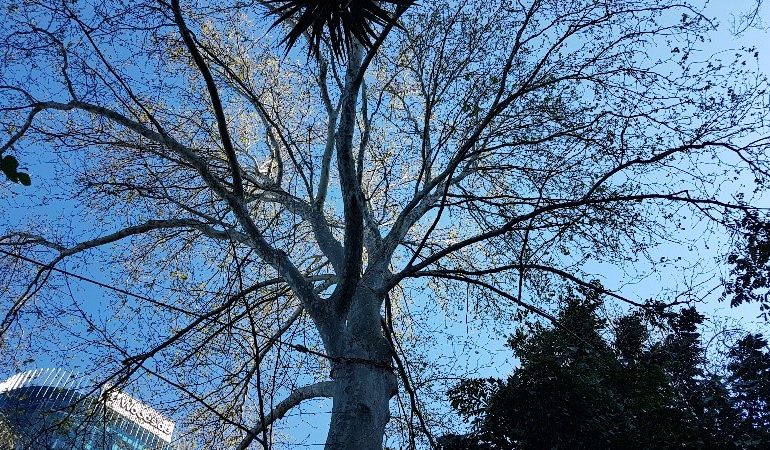 Around 20 years ago, the Arbor Centre installed the original anchorage system around the iconic Platanus x acerifolia (London Plane Tree) which provides enhanced stability for the entire structure of the tree.
We were contacted in late 2019 by our client Tim Davies Landscaping to assess and provide recommendations for management of the subject tree moving forwards.
Due to the significance of the Tree and the grounds, our expertise and experience was sought to provide retention and management solutions designed to ensure that the protection of the tree could be achieved in a safe and cost-effective manner.
A visual tree assessment of the subject tree was undertaken to assess the tree from ground level, from these findings we undertook investigative works that included rootzone investigations, in order to assess development of root growth. Further to this, we undertook an inspection of the existing anchoring system which helped us quantify the replacement of the existing system.
We then put together a Management Plan covering a 5 year period which featured ongoing Arboricultural reviews and inputs by Arbor Centre.
We're delighted to say that based on our findings, the works undertaken and the management plan we developed, the tree has proven to be able to be retained and managed for many years to come.
The Arbor Centre has decades of experience in retaining and managing historic trees throughout Western Australia. We have a specialised Arboricultural Consultancy Division dedicated to the care of Trees in the urban environment. Further information can be found on this website.