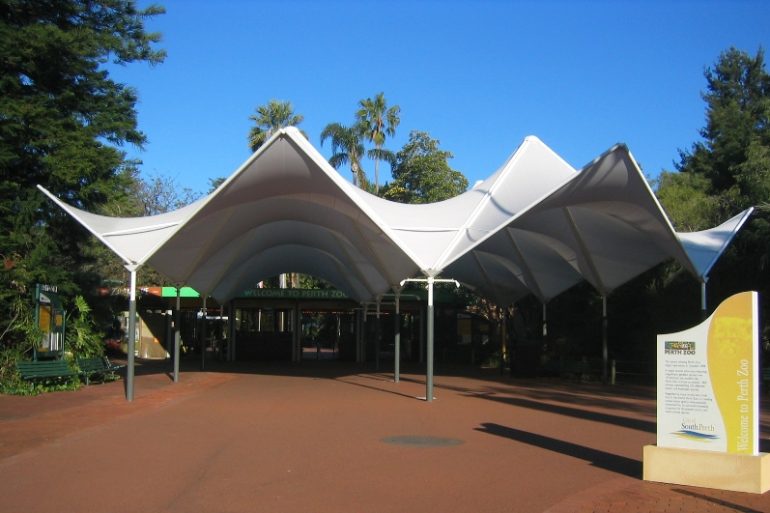 Perth Zoo once again entrusted us with a relocation project for a rare Cassia fistula as an integral part of the Zoo's 20-year Master Plan
Members of our Tree Relocation team successfully moved the two tonne tree from Perth Zoo's main lawn to make way for a new café which is being developed.
A Zoo spokesperson commented, "with the café construction expected to break ground this year, works like this will be undertaken to protect and enhance the Zoo's iconic botanic estate – ensuring it continues to be an inner-city oasis."
The site of the city's first botanical garden, Perth Zoo is home to many rare and endangered trees and the Arbor Centre have been called upon on numerous occasions to provide expertise in the careful curation of the Zoo's tree population.
Chad Thompson (Head of Sales) commented "We're delighted to have been appointed once again by Perth Zoo for this important project. we understand fully that these types of projects carry with them, a lot of arboriculture and operational responsibility. We're fortunate to have a highly experienced and well-respected team that are able to deliver on behalf of clients and we're looking forward to our continued projects at Perth Zoo as the Master Plan developments continue throughout this year".
You can view a video (courtesy of Australasian Leisure Management) BY CLICKING HERE
For further information on how the Arbor Centre helps Local Government, Developers, Landscape Architects and other Contractors achieve best value for money for tree related activity, please call one of our Sales Team on 9359 9300 or get in touch today.