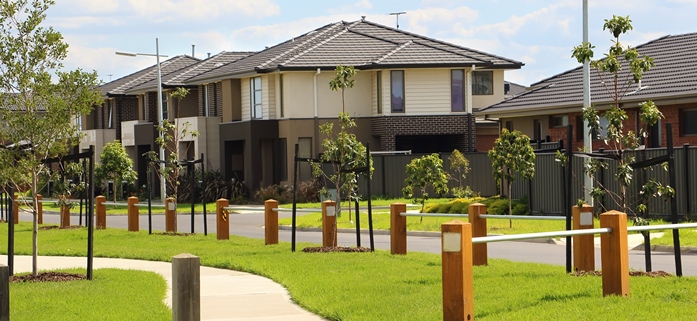 We know there is increasing pressure within local government and for developers to introduce more sustainable green infrastructure to existing or newly built environments. Long term canopy coverage is becoming a key measurement of success.
We also know that the current practices of planting new trees means it can be costly, inconsistent and cumbersome. And of course there is a risk that this investment will not provide a return as there is no guarantee that a proportion of the planted trees will reach their full canopy cover potential.
What if there is a way to achieve guaranteed canopy coverage outcomes at a minimum of 50% less of the normal costs you budget for new tree planting?
Introducing Civic Trees – Warranty-based tree supply and commissioning service
The Arbor Centre is proud and excited to introduce Civic Trees – a first of its kind support service for helping to achieve Urban Forest and canopy cover targets for any Perth and regional based Local Government and Developers.
Civic Trees is an integrated supply and commissioning of new trees with guaranteed enhanced canopy coverage performance and lower costs, offered through an innovative "Fixed Fee & Warranty" model.
By introducing Civic Trees, the Arbor Centre aims to help local governments and developers to de-risk tree planting projects and produce assured outcomes.
Civic Trees is an exclusive offering and is a departure from the current model. It addresses the high failure rates associated with current practices and processes.
Achieving guaranteed Urban Forest outcomes with Civic Trees
How does the Civic Tree program guarantee urban forest success in terms of achieving optimum canopy cover targets?
Through extensive research and consultation with developers and local government (including WALGA members), we summarised the following key barriers to achieving successful green and canopy coverage outcomes:
The cost of new tree installation, in real terms, too often escalates with concurrent poor amenity and aesthetic results.
The current practice of deploying multiple contractors across the entire planning, preparation, supply and install of new trees results in a lack of accountability and poor outcomes.
Here's how the Civic Trees program addresses and solves these key challenges:
Fully integrated commissioning service
The Arbor Centre provides a fully integrated commissioning service for every Civic Tree project to make sure that from start to care, expert arborists are handling every aspect. This includes;
Project Planning & Design (in collaboration with other project stakeholders)
Pre-Ordered selection and supply – based on our own Species Matrix
Site Specific Preparation
Tree Planting Services
3-year on-site Aftercare Service with options to extend
Fixed fee known costs with a 5 year life cycle warranty
Another first of its kind for any tree installation in WA is a Fixed Fee & Warranty model for Civic Trees, focussed on delivering assured outcomes for local government and developers.
We've done the maths and can estimate a real-term projected cost savings in excess of 50%!
WA Species Matrix contributing to assured outcomes
In order to provide a Warranty backed service, the Arbor Centre has carefully researched and produced a Species Matrix for Civic Trees. Our portfolio of available trees – from our existing Tree Farm operation or grown to order – has been chosen to maximise success growth rate based on geographical location, soil type, distance from the coastline and other factors.
Want to find out more?
The Civic Trees service by the Arbor Centre is now available for any organisation seeking to deliver assured outcomes for their urban forest and greening program.