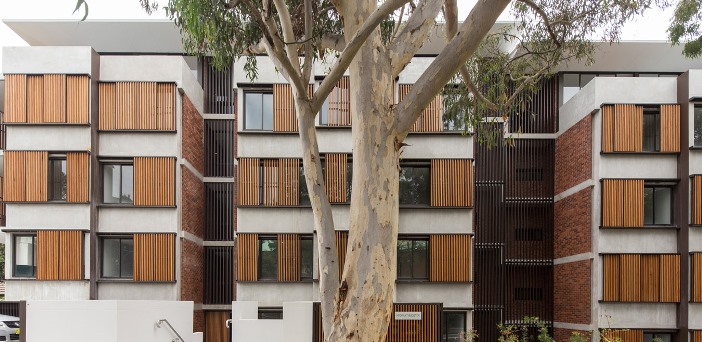 Implementing lasting and sustainable greening and managing trees is integral to the successful running of strata complexes.
Helping communities to feel good about their home, whether in their apartment or unit complex, is vitally important and has a positive impact on the value of properties and the overall environment. At the Arbor Centre, we work with strata clients to deliver expert tree services and enable strata management to gain maximum value on behalf of occupants.
Delivering expert service in strata management
All strata complexes are different. This is why we deliver a variety of strata tree services depending on the circumstances. Some pre-installed trees may not be easy to manage. Many strata or property management companies deal with exhaustive and difficult trees that require excessive amounts of time, money, and care.
The Arbor Centre can assess and remove highly problematic trees and provide advice on which greening provides both safe a real value and what may not be worth retaining. Often, with skilled intervention, trees can be retained without the need to remove at all.
In addition, many strata companies may deal with root damage from trees. The Arbor Centre is experienced in dealing with root damage and mitigating future damage, especially as part of our offering 'Fortress5' provides a specialist service for the prevention of tree root damage, through our Surface and Subsoil division.
Tree management services
The Arbor Centre offers special fixed price Management Service options over an agreed duration for strata clients. This involves removing, installing, and supporting any necessary on-site greening. This service also includes an Emergency Call-Out, to avoid unnecessarily large costs.
We can remove unwanted trees, prune existing ones, and plant new ones. We can also advise on future projects and will manage and monitor any trees within your strata. Our initial advice will be preceded by an onsite visit.
We recognise that some trees can be an ongoing issue and you might need advice on how to cultivate and manage certain greening. The Arbor Centre has years of experience in this sector and proven experience with strata groups, property management, Governments, and Councils.