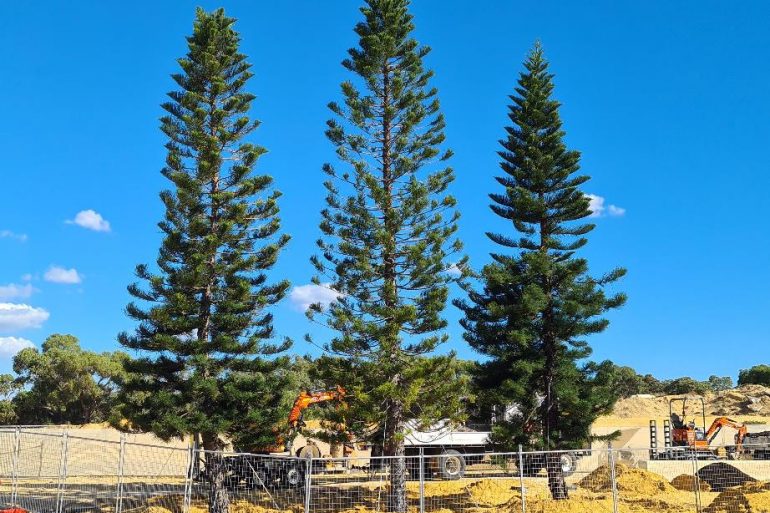 We're delighted to have been recently awarded a series of contracts to undertake significant work in and around the Catalina Estate in Clarkson.
In collaboration with Landscape Architects TDL, LD Total and developers Satterleys, we're working on projects within the public open space at the Foreshore and at the Main Entry to the estate.
There are now three precincts at Catalina; Beach, Central and Green. These are connected by a 'green-link' and some of our work helps to provide this attractive urban-style green environment being created. In previous years, we've been appointed for both Consulting and Tree Relocation projects during the early establishment of the estate, so we're very pleased to be helping to progress the further greening of this family-orientated development.
Having provided advisory support to LD Total and TDL during the early stages of the project, the estate is benefitting from the supply and installation of dozens of our Tree Farm grown stock; varying in size between 1000 – 3000 litres. Feature species include Cook Pines and Erythrinas.
In addition, our Infrastructure Protection service 'Fortress5' is being adopted within the estate works in and around some of the new trees being installed. Our integrated service helps to protect assets such as pathways, cycle paths, car parking areas and POS's from tree root damage. The City of Wanneroo have identified Fortress5 as a preferred solution for the protection of assets and requested this be applied to a part of the works taking place within this project.
The image below is just one example of our tree farm stock being supplied and planted in various locations across the estate.
For further information on how the Arbor Centre helps Local Government, Developers, Landscape Architects and other Contractors achieve best value for money for tree related activity, please call one of our Sales Team on 9359 9300 or get in touch today.